Roofing and Construction

in Oklahoma
J&M Roofing and Construction is a top provider of residential and commercial construction services in Oklahoma. With over twenty years of experience, we offer various construction services with client satisfaction as our number one goal.
Tahlequah based home builders and roofers specializing in residential and commercial construction.
Born & Raised In Green Country Oklahoma
Raised in the hills of the beautiful Ozarks just outside Lake Tenkiller, we're a local building and construction company with over 20 years of experience and expertise in many different types of buildings.
We take pride in all of our jobs because we understand the importance of integrity in our small towns and cities in Oklahoma. Reputation is everything around here and that is exactly why we take special care down to the centimeter of every building.
We build homes for the future. If we put our hands on a structure it's as if we're building for our own family or business, to withstand the elements and perils for hundreds of years.
With every job we can offer a custom design from the ground up, insured and skilled workers, on time job completion and communication the whole way. Most of our customers tell us that we carry ourselves with the utmost professionalism and not only build homes, but we build relationships.
As a member of the communities of OK and AR, we understand the quaint character and unique charm that you will not find anywhere else. From the local coffee shops to the mom and pop shops, we understand better than anybody what these communities are all about and can build your project knowing all the nuances of character and weather considerations in the area.
We know which roof works best for which location and the type of weather unique to the community. We know the distinct character of where we are located and build accordingly. We understand more than any other company that every decision we make will literally impact the entire community and take great care with coming up with only the best building decisions in the area.
Raised just outside Lake Tenkiller in the beautiful Ozark foothills, we are a local company for building and construction with more than two decades of expertise and experience in different kinds of buildings, both commercial and residential. We are proud of what we are able to offer the Tahlequah area and understand how important our integrity is in the small communities of Oklahoma. Around here, a good reputation is everything. It is for this reason that we take care of every detail in each and every building we construct.
We construct structures taking into consideration the unique perils and elements of this state, being familiar with the weather and the climate of the Green Country. From the ground up, we offer custom design, skilled and insured workers, transparent communication and a complete job that surpasses your expectations done right on time. We strive to build a solid relationship with you as our client as we build your home or building. We know how important it is to get a good referral or repeat business and take care to make a great, lasting impression on you no matter how big or small the project is.
We contribute to the communities of OK and AR and help build a sense of community. We have built longstanding relationships with the locals and know them by their first name. We have formed relationships locally and know that excellence will benefit everyone and ultimately, the town itself.
As part of the community, we have become an integral part of Oklahoma and the Tulsa area. For this reason, we know all the decisions that will make an impact. We participate in local events and are part of the day to day community events. When you are considering which construction business to hire in the area, the best choice would be someone familiar with everything in the community.
As a local business, we help create jobs in OK and AR. Rather than having to find work somewhere else, local residents can rest assured our thriving company will continue to hire locally. This benefits everyone, saving on commute time and providing local jobs.
We gladly represent and regularly travel to our clients in Cherokee County and the surrounding areas including Cookson, Tahlequah, Tulsa, Keys, Park Hill, Zeb, Muskogee, Wagoner, Lake Tenkiller, Illinois River and Paradise Hill in Oklahoma.
Our Construction Articles
While the average lifespan of a pole barn is 40 to 60 years, it is crucial to note that this lifespan can vary greatly based on a variety of situation.
Barns have been known to be used for storage and other purposes. Regardless of your particular requirements, you should construct a pole barn that is useful, durable, and dependable.
It would be best if you consider building a pole barn home on your property as an investment. It can not only be used for agricultural storage, but it can also increase the value of your land.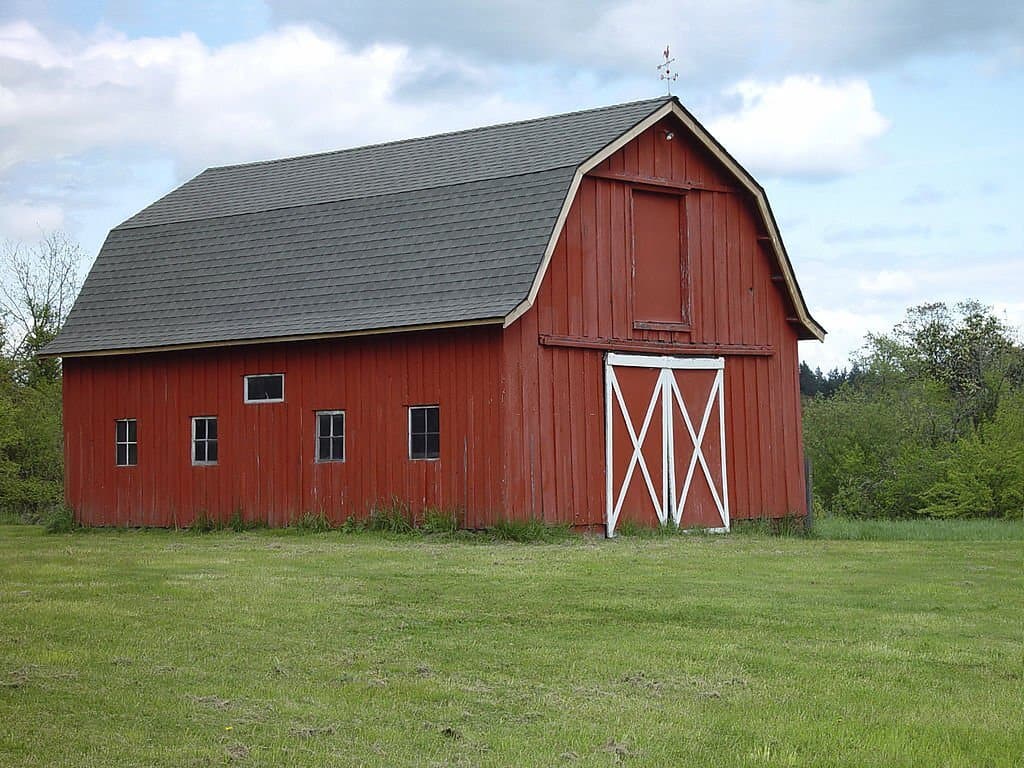 While the average lifespan of a pole barn is 40 to 60 years, it is crucial to note that this lifespan can vary greatly based on a variety of situation.
Read More