Residential Building & Construction
Tahlequah Roofing & Custom Pole Barn Home Builders
If you can dream it, we can achieve it. That's what we say at J&M Roofing and Construction and it rings true time and time again.
If you're in Tulsa, Muskogee and Tahlequah areas, you've simply got to experience the J&M difference when it comes to custom homes, remodeling, floors, windows, siding and roofs of all shapes and sizes.
Just call (918) 931-2450 and we will be glad to expand on these services.
We can draw up the blueprints for your next dream home or renovation and suggest the most economic, affordable and practical building materials for your roofing, flooring, frame, foundation and even the siding. There is no secret with J&M, just superior quality and craftsmanship in every nook and cranny.
Simply our passion. We could talk all day about asphalt shingle installation, metal roofing, tile roofs or slate. But ultimately, not one roof fits all, and everyone has different tastes and requirements.
Having this exact type of experience, flexibility and know how makes us the first contractor on the job, over and over again.
The post frame method of building is popular with building designers, engineers and architects due to the fact that post frame building is flexible. This old-fashioned pole barn technique of construction has been around since the 1930s and has withstood the test of time for a good reason.
We're in the business of post frame because of the incredible affordability, strength and look. You really can't go wrong with post frame construction.
Tahlequah Residential Building Services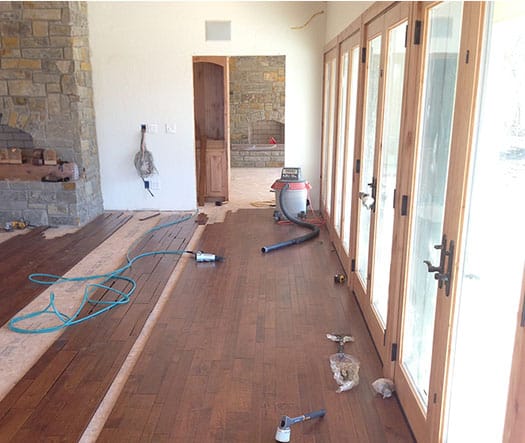 In the small cities and towns like those in Oklahoma, we know how important it is to build a solid reputation.
We have done this slowly and carefully throughout the years, prioritizing repeat business and integrity over everything else. We know that we will be living among the buildings we construct and make sure we leave a trail of happy clients. We built for future generations, creating structures that can stand tall for many years to come. Every worker we employ is skilled and insured, able to construct every blueprint with supreme expertise.
We offer most types of residential building and construction services including: